Updated on 2021/05/17
Silken Gran Hotel Durango

4 stars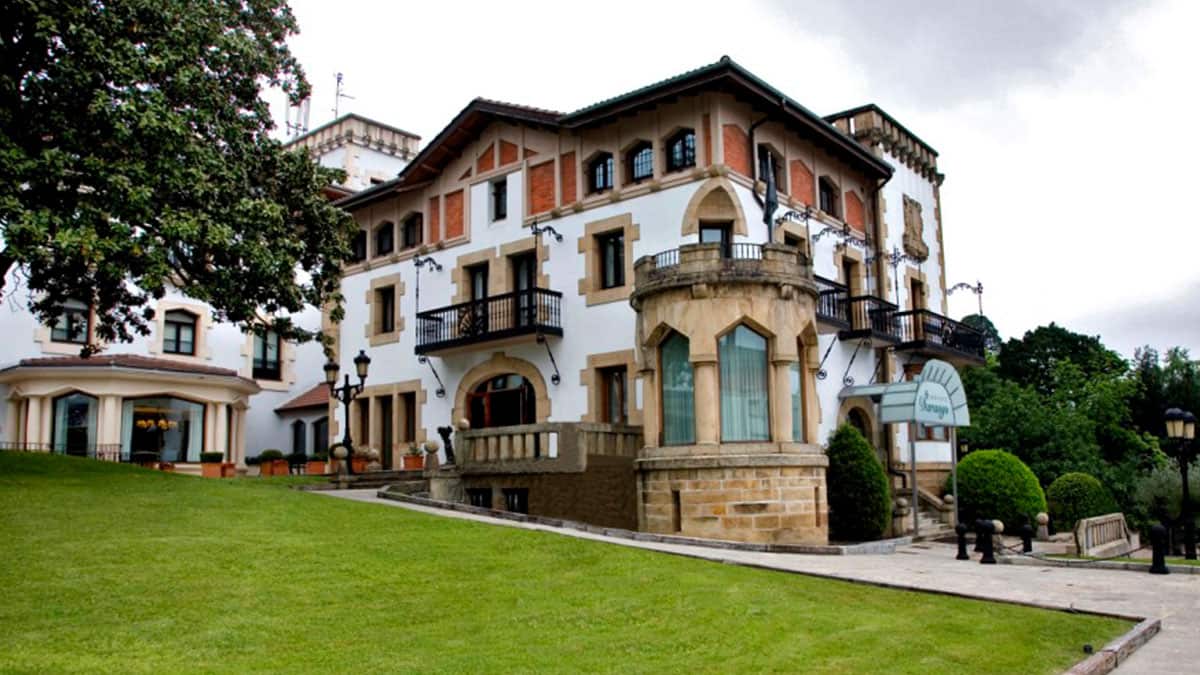 Description
El Silken Gran Hotel Durango es un coqueto palacio del siglo XX reconvertido a hotel ubicado dentro de un hermoso valle a las faldas del Parque Natural de Urquiola y a escasa distancia de las 3 capitales vascas. Bilbao y Vitoria se encuentran a escasos 25 minutos en coche, mientras que San Sebastián se encuentra a solo 40 minutos.


Este edificio de singular valor arquitectónico, obra del afamado arquitecto Manuel Smith, fue remodelado y ampliado en 1.997 por el arquitecto Álvaro Líbano para albergar este señorial hotel de 4 estrellas. Dispone de 68 encantadoras habitaciones, repartidas entre dobles, superiores, suites y junior suites. El establecimiento está equipado con restaurante propio con vistas a un magnolio centenario situado en el jardín, lobby bar, salas para reuniones y eventos, terraza exterior y jardín con servicio de bebidas, aparcamiento, piscina exterior, gimnasio y un Sport Club & Spa by Metropolitan de 1.000 metros cuadrados.


Nuestro restaurante Durango cuenta con una exquisita oferta gastronómica basada en la cocina tradicional y de cercanía. A su vez, disponemos de amplios salones de reuniones en nuestras instalaciones que las hacen ideales para celebraciones y pequeñas reuniones de empresa.


Contamos con una piscina exterior inaugurada en verano de 2016, que permitirá a los huéspedes relajarse en su solarium y disfrutar de las cómodas instalaciones del Silken Gran Hotel Durango.
Features and services
General
No. of rooms

68

Total number of adapted rooms

0

Close to public transport (adapted)

Yes

Internet point adapted for customers of reduced mobility

No

Internet point with Jaws voice system available

No

Information regarding tourist spots and points of interest accessible to disabled people

Yes
Accommodation location
Gasteiz Bidea, 2, Durango (Biscay)
Reviews
There are still no reviews. What are you waiting for to submit your review?