Updated on 2020/11/23
Hotel Vista Alegre

2 stars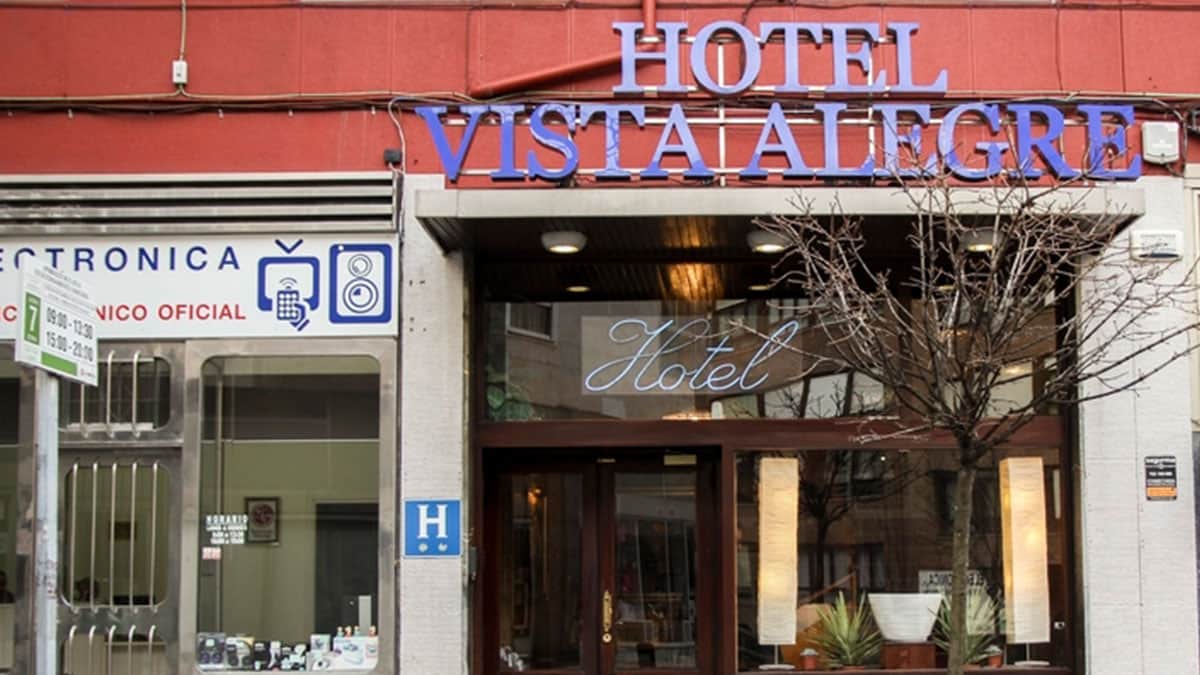 Description
In the heart of the city of Bilbao is the Hotel Vista Alegre, a two-star accommodation. The nearby bullring of the city is what gives the hotel its name, being able to access the main places of interest on foot or by means of the nearby public transport. The hotel has a friendly 24-hour reception, offering information to the traveler about the city, a daily press service that you can enjoy having a coffee while having breakfast in its cafeteria or if you prefer in bed. The entire enclosure has a Wi-Fi internet connection. It also has a laundry service, a left-luggage office, the possibility of renting vehicles through the hotel or a professional room service.


Highlight
The hotel does not have a lift and not all rooms are on the first floor.
The adapted parking spaces belong to the town hall.
Features and services
General
No. of rooms

35

Total number of adapted rooms

0

Close to public transport (adapted)

Yes

Internet point adapted for customers of reduced mobility

No

Internet point with Jaws voice system available

No

Information regarding tourist spots and points of interest accessible to disabled people

No
Accommodation location
Pablo Picasso Kalea, 13, 48012 Bilbo, Bizkaia, Bilbao (Biscay)
Reviews
There are still no reviews. What are you waiting for to submit your review?