Updated on 2020/10/28
Hotel Villa De Ermua

1 star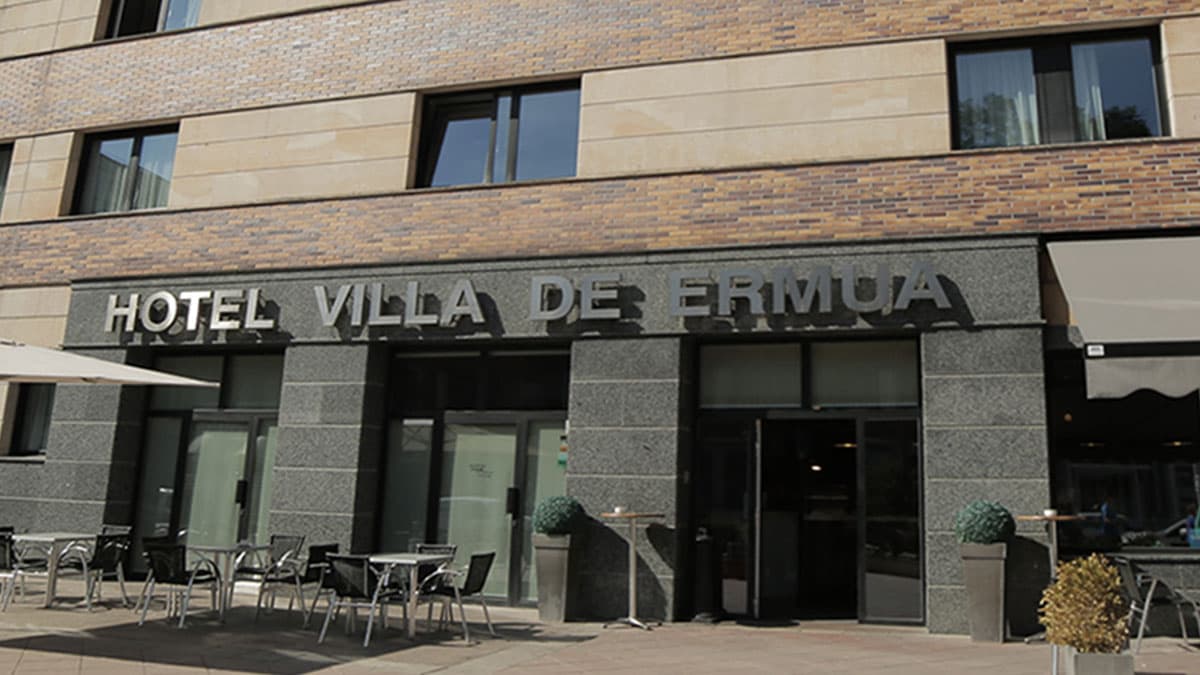 Description
Se encuentra a media hora de Bilbao como de Donostia- San Sebastián (y sus respectivos aeropuertos), a las que se accede a través de la A-8, o bien mediante transporte público directo como trenes y autobuses. Vitoria – Gasteiz se encuentra a escasos 40 minutos, siendo la AP-1 la vía de acceso en este caso.
Podemos decir por tanto, que el Hotel Villa de Ermua, es el hotel perfecto para recorrer de forma cómoda la geografía vasca, bien sea por motivos laborales o por ocio.
Las modernas instalaciones del Hotel Villa de Ermua, tanto de sus 38 habitaciones como de su amplia cafetería, harán de su estancia una experiencia confortable, agradable y tranquila.
Highlight
Es líder en la comarca en estancias laborales, gracias a su ubicación y sus excelentes comunicaciones con las 3 capitales vascas.
Features and services
General
No. of rooms

38

Total number of adapted rooms

1

Close to public transport (adapted)

Yes

Internet point adapted for customers of reduced mobility

No

Internet point with Jaws voice system available

No

Information regarding tourist spots and points of interest accessible to disabled people

Yes
Accommodation location
Gipuzkoa Hiribidea, 54, Ermua (Biscay)
Reviews
There are still no reviews. What are you waiting for to submit your review?