Updated on 2020/11/23
Hotel Naval Sestao

3 stars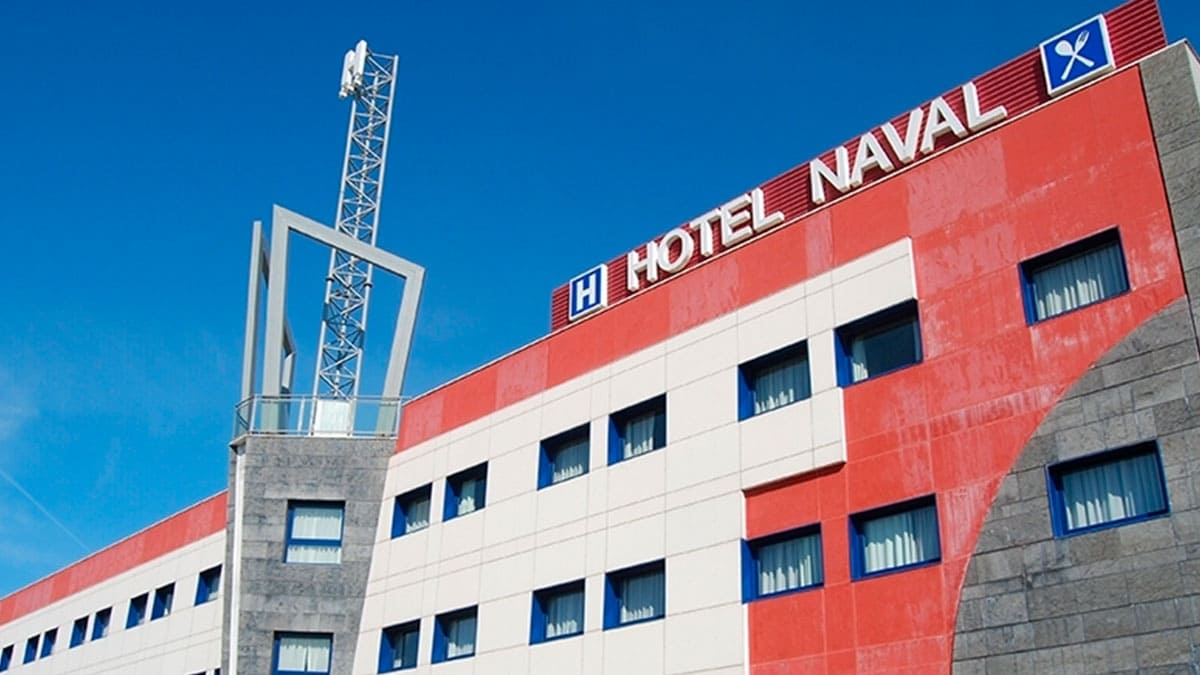 Description
Hotel Naval Sestao is located in Sestao, 12 km from the Guggenheim Museum and 4 from the exhibition center of the capital of Biscay. It is located 10 minutes walk from the Urbinaga metro station and just 2 stops from the popular Portugalete suspension bridge. The facilities of this hotel include various rooms for events, as well as a restaurant specialized in the best flavors of Basque cuisine. In addition, it has a daily breakfast buffet service, as well as a spacious cafeteria, very bright, which includes a covered terrace. The Hotel Naval Sestao includes parking, Wi-Fi connection, laundry and 24-hour reception, where quality tickets and tourist information are offered. This establishment is an optimal accommodation for both families and business travelers. Thus, they are single, double and triple and stand out for the careful aesthetics and the maximum comfort they provide. They have parquet floors, good natural light, functional and elegant ornamentation, and air conditioning. The free Wi-Fi connection, the flat screen television and the private bathroom, with hairdryer and amenities, are other additional attributes in favor of this establishment.


Highlight
Subway stop 15 minutes walking distance. Pets friendly, free Wify. Children up to 6 years free.
Features and services
General
No. of rooms

78

Total number of adapted rooms

4

Close to public transport (adapted)

Yes

Internet point adapted for customers of reduced mobility

No

Internet point with Jaws voice system available

No

Information regarding tourist spots and points of interest accessible to disabled people

Yes, but not enough
Accommodation location
Calle La Naval, 3, 48910 Sestao, Bizkaia, Sestao (Biscay)
Reviews
There are still no reviews. What are you waiting for to submit your review?