Updated on 2023/05/11
Hotel Metrokua

2 stars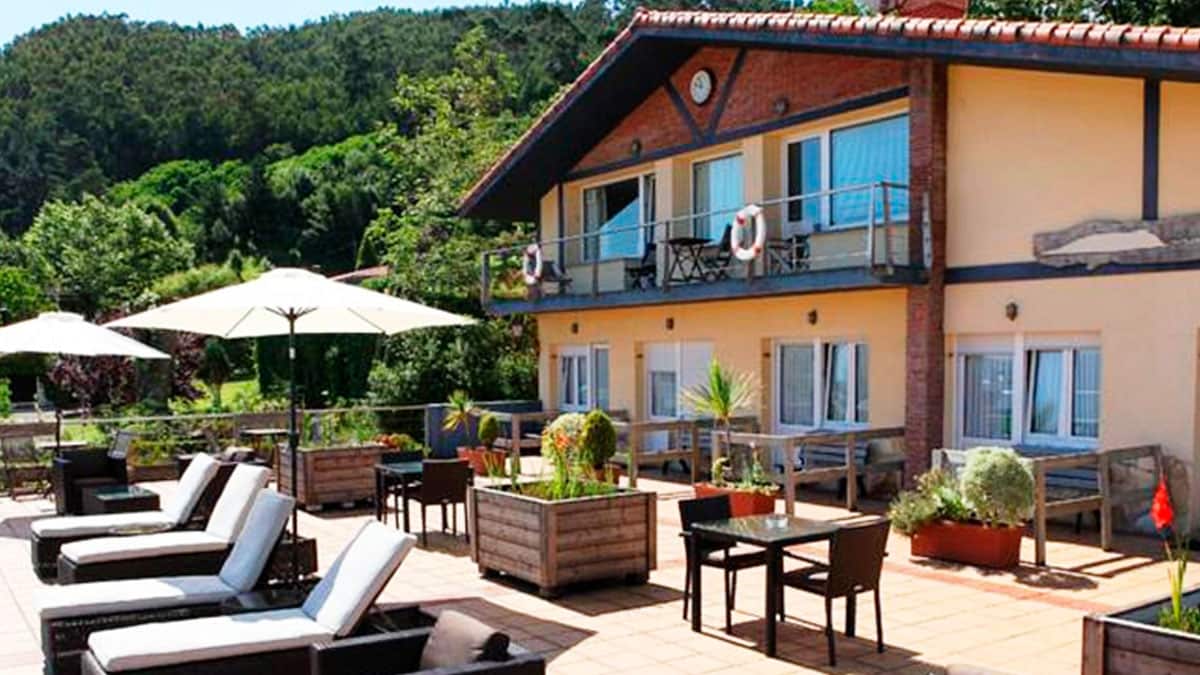 Description
Small charming hotel located on the shores of Karraspio beach, with spectacular sea views and located 1 km from the center of Lekeitio. It has 9 rooms with full bathroom, TV, heating and mini-fridge. In addition, there is free wifi throughout the hotel.



The solarium terrace from which unforgettable views are seen is a privilege enjoyed exclusively by those staying at the hotel.



The bar-cafeteria is the ideal place to recharge with a wide selection of the most varied tapas. Another convenience of the hotel is its private garage.



The staff of the Metrokua hotel stands out for their professional attention and personalized and close treatment.


Features and services
General
No. of rooms

9

Total number of adapted rooms

1

Close to public transport (adapted)

Yes

Internet point adapted for customers of reduced mobility

No

Internet point with Jaws voice system available

No

Information regarding tourist spots and points of interest accessible to disabled people

Yes, but not enough
Accommodation location
Playa De Carraspio S/n, Mendexa (Biscay)
Reviews
There are still no reviews. What are you waiting for to submit your review?